Manufacturing
Made in France
Designed by innovation,
Made with utmost care.
Each final product has its own history …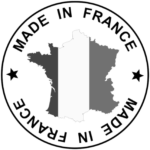 E-Swin is committed to manufacture in France. While many companies are choosing to relocate, E-Swin took up the challenge of staying in France by focusing primarily on quality. Our teams manufacture devices daily for shipment all over the world.
We can provide full traceability for every device and for all of its components. We guarantee French production, ISO 13485 certified. Choosing E-Swin means total security for your peace of mind.
Green Citizen
Concerned with the future of our planet, we're committed to reducing the environmental impact of our products.
We provide free return vouchers with the purchase of any consumable, which allows our customers to return used consumables (only available in France). Upon receipt, we dismantle and recycle the various used parts.
Help preserve the environment with E-Swin by returning your used consumables free of charge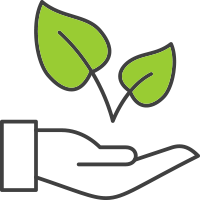 Patent Technologies
All of our products incorporate breakthrough technology, protected by numerous patents held by E-Swin.
Uniquely designed, each product has its own architecture and offers an exciting take on technology.
E-Swin holds several patents on technological developments implemented in its products.
IRPL® Intensed regulated pulsed light –  for the particularity of the flashes delivered.
AIR COOLING SYSTEM® – reduces the size of the devices and optimizes their design and comfort of use.
TFSE® – a new standard to evaluate tearfilm stability
End of 2019 three new patents have been submitted and one in 2020 …
IRPL® an E-Swin innovation
IPL technology offers many advantages over laser treatment, using less energy for the same clinical results. Patient safety is therefore considerably improved.
Globally, there has been little overall progress in IPL technology over the past 15 years. One of the main shortcomings was the lack of regularity and uniformity of the light emitted by devices using flashes, which resulted in a lack of thermal impact control on the target area. The results obtained, although correct in the majority of cases, were not optimal.
IRPL® technology developed by E-Swin engineers has brought a whole new dimension to classic IPL: "regulation". Regulated flash technology allows instantaneous light output to remain constant for the duration of the flash. This uniformity allows complete control of the heat generated in the target area – further improving the safety of the flashes emitted.
It should be noted that IRPL® technology can go even further in fine-tuning flashes. It is therefore possible, within the same flash, to generate sub-flashes of different intensities. This then offers unprecedented therapeutic possibilities which were totally inconceivable with conventional IPL. As a result, new therapeutic possibilities have opened up, in particular in the following areas: dry eye syndrome, pigmentation disorders and the treatment of acne.
In summary, IRPL® technology represents the technological achievement in terms of controlling the light emitted by a flash lamp.
Our commitments
Our production unit scrupulously follows the quality control of the products to offer an irreproachable result. For E-Swin, all of the related steps from the initial design of the products to their final manufacture are based on innovation and the use of all of our technological expertise. The goal is always to improve the end user experience. The effectiveness of each product must always remain second to none.