Medical research
Medical expertise meets technological innovation.
The development of revolutionary products at E-Swin combining medical expertise and technological innovation.
Confirmation of evidence …
To meet our requirements in terms of quality and innovation, we combine technical expertise with medical expertise. We work with specialists in their respective fields to provide effective and totally safe solutions for specific indication and use of each new device.. Most of our products are CE marked Class I, IIa or IIb medical devices under the authority of a notified body.
Medical research for the treatment of Meibomian Gland Dysfunction
Dry eye syndrome is a condition that can become incapacitating if left untreated. Our studies with E-Eye demonstrate the effects of pulsed light in treating meibomian gland dysfunction. Our medical device can be used in cases of the evaporative form of dry eye.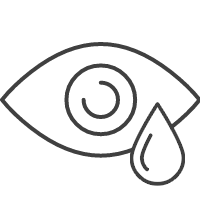 Dry Eye Syndrome became the 2nd most common eye disease worldwide.
Discover more about the complete Dry Eye Mangement Solution developed by E-Swin.